Before we get into the review this week, I get asked frequently….which marshmallows are vegan?? So, I thought I would give you other vegan marshmallow options before diving into the Trader Joe's Vegan Mini Marshmallow Review.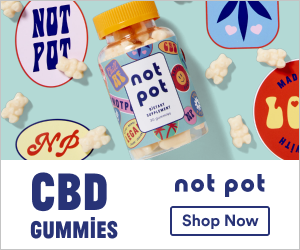 Dandies Vegan Marshmallows – this brand has been around arguably the longest and continues to provide vegan marshmallows in both the traditional size, vegan mini-marshmallows, and seasonal pumpkin marshmallows and peppermint vegan marshmallows (these are great in a vegan hot chocolate!!)
There are other random brands out there that you may find in the halal and kosher sections of stores – but sometimes you will still see fish gelatin being used and therefore they would not be vegan. If you're looking for vegan marshmallows, I recommend Dandies or Trader Joe's. Are there other vegan marshmallow brands you go-to?? Comment below and let us know…otherwise, let's dive into the Trader Joe's Mini Marshmallow Review!

Rating: 4.7 out of 5 –
If you're like me and you're reminiscent for a summertime s'more or a wintery hot chocolate topped with mini marshmallows but you can't see to find vegan marshmallows very easily….look no further than your local Trader Joe's or online! Trader Joe's started making vegan mini marshmallows as a seasonal item in the summer and fall (think s'mores, sweet potato casserole, etc) but it became such a popular product that Trader Joe's now carries the vegan marshmallows year round usually near the baking section. I've bought them numerous times before and I'm so thankful to make familiar favorites without having to worry about gelatin being used – which is SUCH as stable to marshmallows and helps give it that goopy quality. But you may be curious – how do these vegan marshmallows taste and how do they hold up in baking and hot chocolate?? Keep reading the review and let's find out!
Taste Experience
The bag of Trader Joe's vegan mini marshmallows smells sweet and sugary and the tiny cylinders are very similar to ones you'd see made with gelatin. The only immediate difference is that the coloring is a bit more off white/beige and not so stark white like traditional mini marshmallows. The vegan Trader Joe's mini marshmallows are soft but not quite as pillowy soft as marshmallows made with gelatin. They almost have a thicker layer on the outside of them that makes them seem a bit firmer.
I tasted one vegan mini marshmallow just is and it is how I expected – sweet and sugary with a neutral and subtle vanilla taste and while they are soft, there is more firmness to them than traditional marshmallows. Your teeth actually sink into the vegan marshmallows and have to bite down vs just peel apart. Because of this too, I don't find the vegan marshmallow as sticky and goopy as traditional marshmallows – this can be FANTASTIC if you don't like to get all sticky and gross every time you eat – or if you have young kiddos who are sticky and messy with eating at baseline!
I've made s'mores in the microwave with the Trader Joe's Vegan Marshmallows and they don't melt quite as easily so I actually find that putting the vegan graham cracker in the oven with the marshmallows is more effective and doesn't make the cracker all mushy. It takes a bit longer, but ends with a better result in my opinion. Also, because these are mini, I haven't had the best luck with them being on a skewer and roasted over an open camp fire flame – it just created too big of a mess and the traditional sized Dandies work better for that. 
When it comes to hot chocolate though, the Trader Joe's mini marshmallows are exceptional! They melt slowly and just enough to get a bit of creamy and extra pop of sweetness in every bite. I like to make vegan hot chocolate frequently in the winter as a way to get in calcium (one of the nutrients of concern on a vegan diet). I mix 1 cup unsweetened soy milk (has protein and vitamin D too!), unsweetened baking cocoa, and a tablespoon of maple syrup in a mug and warm for about 1-2 minutes in the microwave and then top with the mini marshmallows – delicious and 30% of my calcium for the day!
Nutrition
One serving (1oz or about 18 pieces) of Trader Joe's mini marshmallows contains 100 calories that are essentially all sugar and carbohydrate without any fat or protein. So while these are a fat free food, they certainly aren't calorie free and since it's all added sugar, the recommendation is that adult women consume less than 100 calories or 25 grams of added sugar per day and that men consume less than 150 calories or about 38 grams of added sugar per day. Given that, it's important to note that in 1 serving of Trader Joe's vegan mini marshmallows, there are 17 grams of added sugar which is over half the recommended amount. Therefore, I personally feel like 18 pieces is a lot of marshmallows and for a single serving hot chocolate, s'more, or even a single portion of a sweet potato casserole, I think half of that (so about 9 mini marshmallows) is more than enough to get the sweetness/marshmallow sensation without so much added sugar. Certainly to each their own, but just my thoughts as a dietitian as many people consume far too much added sugar. And yes, while life is mean to be enjoyed, I think it can be enjoyed without having a huge sugar bomb.
Not surprisingly, the Trader Joe's vegan marshmallows don't offer any vitamins, minerals, and only a small 20mg/1% of sodium. So basically, you're eating a different kind of sugar that is the form of a mini marshmallow!
Parting Thoughts
Trader Joe's Vegan Mini Marshmallows provide a great alternative to traditional marshmallows that contain gelatin. They are slightly more of an off-white/beige color and not as stark white as traditional marshmallows. They also don't melt quite as easily and get all sticky and goopy – which can be a pro or con depending on what you're using them for. Personally, I think the mini shape works great for sweet potato casserole, s'mores, or hot chocolate! They vegan marshmallows provide just enough sweetness and creaminess. They are firmer than traditional marshmallows which is probably why they don't melt as quickly. Overall, if you're looking for a vegan marshmallow, Trader Joe's or Dandies Marshmallows are your best bet and if you're already making frequent trips to Trader Joe's, their option may be a bit more convenient for you – but then again, ordering Dandie's online is also super convenient! 
Other Posts You May Enjoy:
5 Accidentally Vegan Chocolate Treats + 5 Healthy Vegan Chocolate Options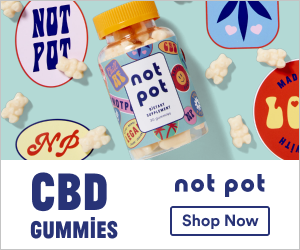 Enjoy Life Foods Chocolate Protein Bites Review – Sunseed Butter
Unreal Dark Chocolate Peanut Butter Cup Review
6 Vegan Frosting Brands – Is Pillsbury Frosting Vegan? Is Betty Crocker Frosting Vegan?
Duncan Hines Vegan – Duncan Hines Brownie Mix
Which Marshmallows Are Vegan? Plus -Trader Joe's Vegan Mini Marshmallows Review