Rating: 3.9 out of 5 –
Wild Friends Nut Butters was born when two college friends at the University of Oregon wanted an afternoon nut butter snack but it was raining outside and neither one wanted to venture out in the rain (I feel that!). They had some nuts on hand, so they decided to roast their own nuts and blend them into their own nut butter. Using simple ingredients still to this day, Wild Friends has expanded beyond just basic peanut butter or almond butter to include almost 20 flavor variations including seasonal favorites (like Sugar Cookie Peanut Butter, Gingerbread Peanut Butter, Chocolate Pumpkin Peanut Butter, and Pumpkin Spice Peanut Butter Blend). That's coming a long way since their college apartment days back in 2011!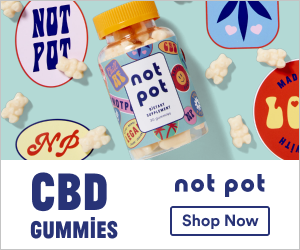 Today we're going to be review the Almond Cashew Super Butter made with honey, flax, and chia. The Almond Cashew Super Butter comes in 16oz jars or single serving squeeze packets (with 2 tablespoons each). I buy and enjoy both sizes of nut butters. The single serve packets are great for throwing into my lunch bag for an afternoon snack at work without having to worry about carrying additional silverware. Since I've been vegan for over 10 years, I also tend to stock up on high protein, nutrient dense snacks for any travel (car or plane). Since nut butter is considered a liquid, these packets work great for taking through TSA in my carry on bag. And of course the 16 oz jar of Wild Friends Nut Butter is great to have on hand for homemade snacks or to top on homemade waffles and pancakes. As usual in our reviews here on The Vegan's Pantry, as a plant-based Registered Dietitian, I'm going to share my take on the overall taste experience along with the nutrition/ingredients of Wild Friends Almond Cashew Super Butter.
Check out Wild Friends Almond Cashew Super Butter HERE on Amazon or keep reading for our review!
Taste Experience
Wild Friends Almond Cashew Super Butter contains almonds and cashews that are double roasted and then ground with the chia and flax. I've mixed chia and flax into nut butters at home but I've never liked the chunks of chia and flax that can get stuck in my teeth. My immediate reaction when I opened the pouch was, "Oh wow, I won't have to mirror check my teeth after this." Lol – true story! Beyond t  he initial smooth consistency, I was a bit disappointed that although I kneaded the packet quite a bit, there was still a considerable amount of oily top and then more solid nut butter at the bottom. You can see what I'm talking about in the image below. Maybe I ended up with a packet that had been sitting for awhile, but it didn't see different than the rest of the packets I have.
When it comes to tastes, the first couple bites I taste much more of the cashews than the almonds and its super subtly sweet – it's hard to tell if it's maple syrup, sugar, or honey that's sweetening it ever so slightly. I would like more pop of honey or maple syrup but I suppose that would certainly increase the overall calories and sugar content. The nut butter is not salty in the slightest bit – which I did expect to taste a linger of salt given that it is an ingredient. I was also surprised that I couldn't taste the Chia or flax – so I feel like there is little of both of these too – especially given how drizzly and runny the Wild Friends Almond Cashew Super Butter is. Chia seeds and flax seeds would make the nut butter mixture stick together more but instead it is much more of the oily/drizzly variety.
It isn't until that I try the more solid part of the nut butter that I can taste more of the almonds. Personally, I love almond butter and was hoping for a bit more of the almond flavor to carry through. The nut butter is very neutral and would be great if you don't like strong nut butter flavors.
In general, I would say Wild Friends Almond Cashew Super Butter is good – it's a pretty smooth nut butter but because there is not a distinguishable nut taste, I actually prefer straight almond butter or cashew butter better. However, if you or anyone in your family is opposed to the taste of almond butter/cashew butter/peanut butter/sunflower butter on its own, this can be a great middle ground as the addition of flax and chia seeds make it a very neutral nut butter that would be great on a piece of toast or in a wrap with a banana. Stock up on Wild Friends Almond Cashew Super Butter Butter on Amazon in the single serving packets like I use. 
Nutrition
Each two tablespoon serving of Wild Friends Almond Cashew Super Butter contains 190 calories with 16 grams of heart healthy fat (1.5 grams of saturated fat and 0 grams of trans fat). As with other Wild Friends nut butters, the caloric content is similar to other nut butters with a similar serving size. Nut butters are calorically dense but for a vegan or vegetarian they help provide many fat soluble nutrients not found in other plant foods and should still be considered a healthy part of a balanced diet (vegan/vegetarian or not).
In that same two tablespoon serving, there is 75mg of sodium – this is comparable to many other nut butters. I've been vegan for over 10 years and a dietitian for even longer and I've definitely eaten my way around nut butters (or certainly looking at different brands) and I think a little dash of salt helps balance out the taste of the roasted nuts and subtle sweetness. In fact, I tend to like my nut butters even a bit saltier sometimes!
There are 9 grams of total carbohydrate with 3 grams of fiber from the whole plant-based food ingredients to help keep you full and satisfied whenever you choose to nosh on Wild Friends Almond Cashew Super Butter. Along with the fat and fiber to help sustain your energy levels, each serving of Wild Friends Almond Cashew Super Butter contains 6 grams of protein per two tablespoons – which comparable to any other almond butter.
Almonds are a naturally good source of iron, calcium, and potassium so in 2 tablespoons of Wild Friends Almond Cashew Super Butter, there is 6% of your calcium needs for the day and 6% of your iron needs (both are very important for vegans and vegetarians).
Overall, this is a well balanced, healthy snack paired with a piece of fruit, a piece of toast, or just eaten as is with a spoon. Check out Wild Friends on Amazon and discover your favorite way to eat Almond Cashew Super Butter!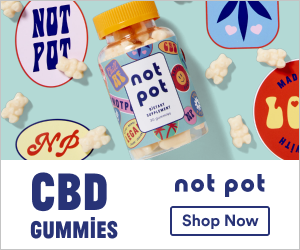 Parting Thoughts
Wild Friends Almond Cashew Super Butter is neutral in taste and can complement a variety of fruits or whole grain breads. With 6 grams of protein and 3 grams of fiber per serving, this nut butter makes a fantastic snack or healthy treat even if you aren't vegetarian! The single serve packets like I have in this review would also be a great option to throw into lunch boxes, work bags, or travel bags for a well balance on the go snack. I personally like taking them and eating straight out of the pouch at work for a super fast snack that I know will keep me sustained for awhile. Support this B Corp Company that helps "Fuel Her Future" (Wild Friends Give Back program) and support women and girls in business and life adventures. While you're supporting a good cause, you're also getting to enjoy some real tasty and creative nut butter!  Check out Wild Friends Almond Cashew Super Butter HERE and taste the unique difference of slow double roasting in small batches with chia and flax blended right into the nut butter – you won't even notice it's there!
Wild Friends Nut Butter Review – Almond Cashew Super Butter