Are Pringles Vegan? Or which flavors of Pringles are vegan? If you love these slightly crunchy, airy chip crisps but you're vegan, you may be wondering if you can still eat them – or which ones you can. Today, we're going to dive into the vegan Pingles flavors.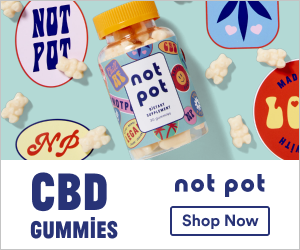 It's important to note that some flavors of chips include milk, whey, cheese, or other animal ingredient (mostly dairy) byproducts.
Non-Vegan Pringles Flavors
Pringles BBQ
Pringles Cheddar Cheese
Pringles Cheddar and Sour Cream
Pringles Honey Mustard
Pringles Ranch
Pringles Sour Cream & Onion
Pringles Salt & Vinegar
Pringles Jalapeno
Pringles Memphis BBQ
Pringles Pizza
Pringles Extra Hot
Pringles Buffalo Ranch
Pringles Screamin' Dill Pickle
Pringles Wavy Applewood Smoked Cheddar
Pringles Wavy Fire Roasted Jalapeno
Pringles Wavy Sweet & Tangy BBQ
Pringles Lightly Salted Cheddar Cheese
Pringles Reduced Fat Sour Cream & Onion
Many of the same non-vegan flavors are also available in grab&go and variety packs and so as a whole, the Pringles variety packs are not vegan and the only vegan grab&go Pringles is the Original flavor. That leads us to the vegan Pringles flavors…
Vegan Pringles Flavors
Pringles Wavy Classic Salted
Pringles Reduced Fat Original
Pringles Grab&Go Original
Sooo basically – any of the varieties of the original Pringles are vegan but basically every.other.flavor contains some kind of animal byproduct. Pringles chips are interesting because they also use lactic acid and lactose frequently as an ingredient in addition to cheese, whey, and milk. I think this can make it tricky for some of us, especially new vegans, to decipher the ingredient list as vegan or not. One quick way to tell? Check the allergy statement for anything that may say contains milk or egg (or other animal products) if you aren't totally sure on the ingredients. Granted, a beef broth won't contain dairy or egg products but still isn't vegan so while the allergy statement isn't helpful for all food products, it can be super helpful in the chip and snack department.
Do you like Pringles? If so, stick the vegan Original and maybe even pair with a vegan creamy dip or vegan queso if you love to dip chips like me! Hope that was helpful in looking at Pringles and be sure to check out our other "Is It Vegan?" posts!