Have you ever wondered what popular breakfast cereals are actually vegan?? If so, you're in for a treat as I give you eight accidentally vegan breakfast cereals. If you're new to plant-based eating, you may be surprised to learn that many breakfast cereals contain whey, milk, or honey and are not inherently vegan (although if you have a whole grain cereal, it might not seem so obvious!). The cereals I'm providing today are common cereals you can find in any grocery store but also being a dietitian, the cereals I suggest are going to be high in fiber and low in sugar – making them vegan and an overall great breakfast choice. If you have any questions, please comment below. Otherwise, get noshing on some vegan cereal!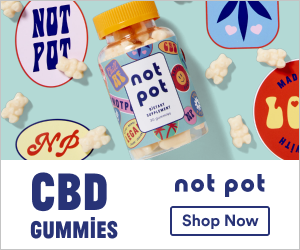 Accidentally Vegan Breakfast Cereal
1. Post Shredded Wheat – only the original shredded wheat and shredded wheat and bran is vegan as the frosted shredded wheat (and mini wheats) contain gelatin which comes from a pig or beef source and is not vegan. HOWEVER, the original shredded wheat is very nutritious with 9 grams of fiber and 6 grams of protein from whole grain wheat and bran. I think the Shredded Wheat ' Bran provides more of a heartier texture but I still love the classic shredded wheat on its own and either one is definitely a vegan cereal worth adding to your list! Check out this classic vegan cereal HERE. 
2. Uncle Sam Toasted Wheat Berry Flakes – Uncle Sam Toasted Wheat Berry Flakes may not be the first choice on your radar but with a whopping 10 grams of fiber and 7 grams of protein in each 3/4 cup serving, this humble cereal  should absolutely be making an appearance at your breakfast table. It's one of my favorite cereals to recommend because of its nutrition and four clean, simple ingredients (whole wheat kernels, flaxseed, salt, and barley malt). This vegan breakfast cereal is a usually tucked away on the top shelf in the grocery store or easily find it online HERE and see what others are saying about it!
3. Post Grape Nuts – Anther high fiber, high protein cereal without added sugar is Post Grape Nuts. This cereal is great served cold or heated up with milk (which is great in the winter!). Aside from the seven grams of fiber and six grams of protein in each serving, there is also 90% of your iron in the cereal! Combine the cereal with fruit high in vitamin C like berries and you've got a winning vegan breakfast combination! Find Post Grape Nuts online HERE.
4. Wheat Chex – On a simliar nutrition profile, Wheat Chex is vegan and has eight grams of fiber and six grams of protein but also has six grams of added sugar. This is still a low amount of added sugar and a great choice. What's great about vegan Wheat Chex is that you can add it into a trail mix or make vegan puppy chow for a healthier sweet treat! Check out Wheat Chex on Amazon today. 
5. General Mills Cheerios – If you are looking for an accidentally vegan cereal with less fiber, consider General Mills Cheerios. This is also a great option if you have vegan children as they love being able to hold each cereal piece and you can rest assured with three grams of fiber and three grams of protein per one cup serving. There are other vegan Cheerios flavors, but how can you go wrong with the one and only original??! Find Cheerios HERE. 
6. Quaker Life Cereal – Quaker Life Cereal is a sweeter cereal on the list that is still accidentally vegan. With three grams of fiber and four grams of protein per one cup serving, it's similar nutritionally to Cheerios and Wheat Chex but does have a bit more added sugar with eight grams of added sugar per serving. So if you're looking for a sweet vegan cereal that isn't terribly awful for you, Life can fit the bill! Check out Quaker Life Cereal HERE. 
7. Kellogg's Raisin Bran – In one cup of this hearty cereal, you'll find 7 grams of fiber and 5 grams of protein with 10% of you potassium needs for the day from the whole wheat and raisins. While this cereal has more added sugar than others on the list (18 grams), it's still a better breakfast choice than a fiberless cereal. This is usually a great vegan option at hotel breakfasts as well! And while you'd consume less sugar if you took raisin bran flakes and added your own raisins/fruit, this ready to eat cereal is still an accidentally vegan and healthy choice for most people. Check out Kellogg's Raisin Bran on Amazon HERE. 
8. Quaker Oatmeal Squares Cereal – In one cup of vegan Quaker Oatmeal Squares cereal, there are 5 grams of fiber and 6 grams of protein. This is about the same amount of protein as one egg but with fiber …and add 1 cup soy milk and you've now got a 12 gram protein breakfast cereal! It's slightly sweet with 9 grams of sugar (all added sugar) which is still less than some other competitors plus with all that fiber, it'll enter your bloodstream slower. Because these are perfect bite size squares, I think they work great as a mid-morning snack on their own, dipped in peanut butter, or with soy milk! Check out the vegan cereal HERE. 
There you have it….eight accidentally vegan, healthy, high fiber breakfast cereals. Fiber is important to keep your digestive system running smoothly and it also supports a healthy immune system and a healthy weight – so start noshing on these fantastic high fiber vegan breakfast cereals today!
Accidentally Vegan Breakfast Cereal